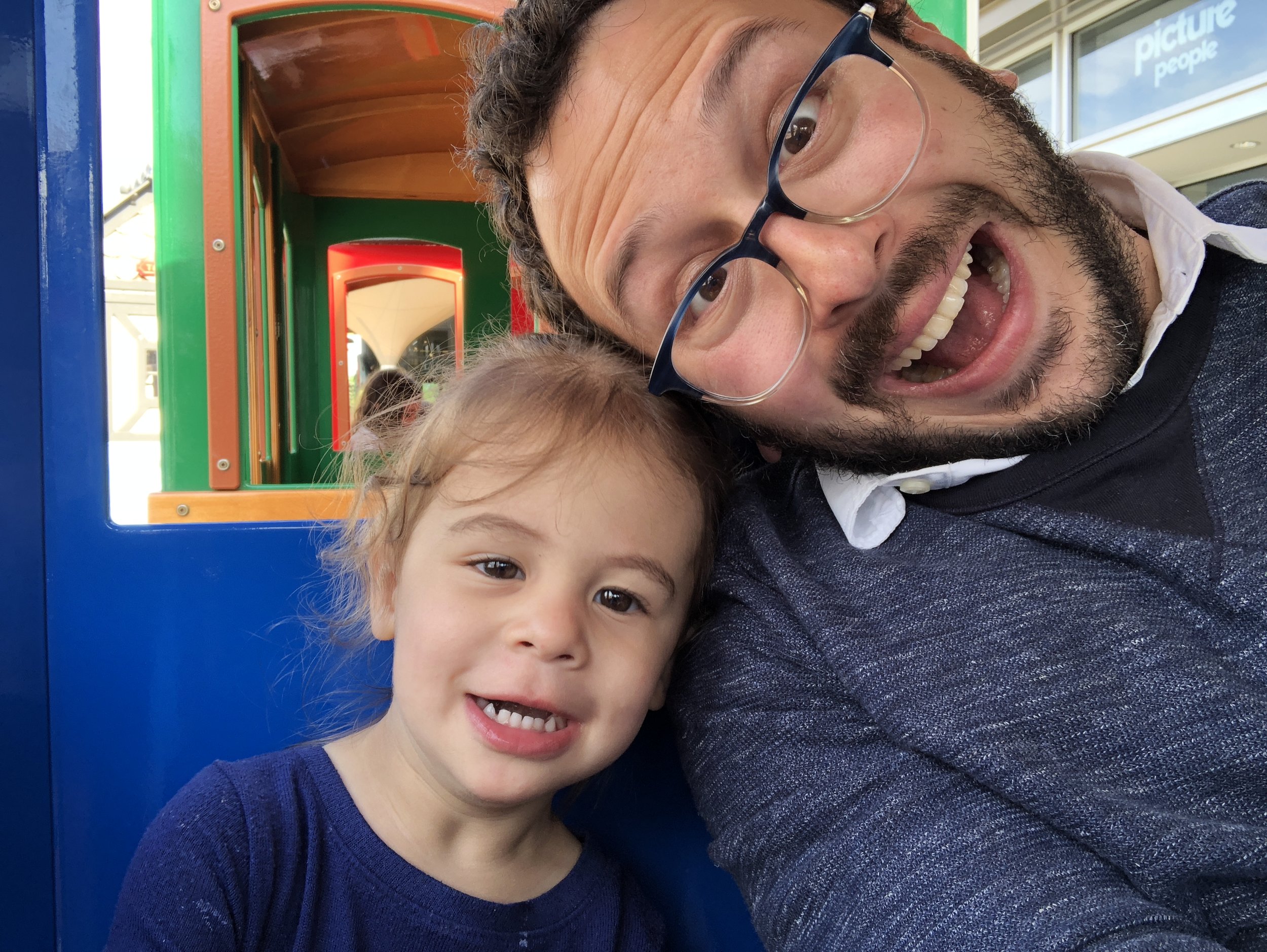 Chief Imagination Officer
Childhood Dream: To either become Superman or a Dog - it was a complicated time
Superpower: I can read my own mind and can jump over lego buildings in a single bound
My Gather Mission: To create a special place that builds community and lifelong friendships
Quote: "Watching children grow and thrive and new friendships blossom is the real product of what we do at Gather. I am awestruck by the opportunity afforded to me as a community builder, and am thrilled I get to keep doing this work!"
Gather Guide
Childhood Dream: Going to Disney World
Superpowers: Helping others and making people happy
Gather mission: To develop and expand programming at Gather.
Loves Kids
Has 3 nieces and 3 nephews
No kids yet, but thinks she'll be a great mom someday
Quotes: Seeing a child smile and wave at you is beyond beautiful. The innocence they hold makes anything heartwarming.
Gather Guide
Childhood Dream: To own all the barbies in the world!
Superpower: Making people laugh either with a bad joke or a great story
Gather Mission: to go beyond the rules of art.
Quote: Be the weirdest person you can be, don't let the world tell you who you are.
Mother of two amazing children
Enjoys art
Always trying to help others
Pursuing a degree in physical therapy
Pied Piper of Gather4Music
Childhood Dream: To either be a jockey or Dorothy from The Wizard of Oz
Superpower: I can sing super loud!
Gather Mission: To instill a love of music in our little ones and help us all realize the amazing potential music has to help us learn and connect to others
Mother to a 3-year-old and a 1-year-old (and they're awesome)
Used to sing opera professionally
Loves to run
Can juggle!
Quote: I am always amazed by the way children are able to absorb, express and connect through music even before they can use words.
Director of Magical Experiences
Childhood Dream:
Superpower:
Gather Mission:
Mother of two
Quote:
Program Director Gather4Language
Childhood Dream: I wanted to marry Prince Charming. I'm lucky ... I did!
Superpower: Good at solving problems (and sometimes creating additional ones). I also get people very enthused and energized with my positive and funny outlook.
Gather Mission: To develop the Gather4Language program by creating a talented and strong teaching team that works in harmony with Gather's employees and with other locations where we are providing classes.
Proud French Canadian
Mother of 3 big girls
Loves playing the piano, singing, and drawing
I have a University degree in education and teaching for pre-elementary and elementary.
I have 18 years of experience as a teacher in Elementary schools and 3 years with a game-based program
I'm a sugar eater and lover.

Quotes: Learning another language is not only learning different words for the same things but learning another way to think about things.
Gather Guide
Childhood Dream: To be a journalist for Rolling Stone like Cameron Crowe in 'Almost Famous'.
Superpower: He is a tremendous listener.
Gather Mission: Empowering kids with creativity to lead lives rich in discovery friendships, and connection.
Quote: Treat people the way you'd like to be treated.
With his bachelors in arts with a focus on Communication Arts from University of Wisconsin-Madison, Charlie is a creator. He loves to travel and learn about local music wherever he goes. He's passionate about cooking, writing short stories and poetry, and spending time with his wife Annie and their dog Benny.
Charlie Greengoss is an Evanstonian with lifelong passions for education, music, and social justice. His work out of college includes producing advertising content for radio, television, and streaming platforms. He is focused on community building, and is the co-founder ofVinyl For A Cause, a start-up record label that presses 45 rpm records with local Chicago artists. He plans to move into early childhood education in the coming years, with his goal to teach at the 0-3 level.
Charlie hosts a drop in story time at 10:30 on Thursday in our main playspace. Come join us and say hi!
We are ALWAYS interested in finding new great talent for our team. If you are interested in joining us please email us at info@meetatgather.com! We look forward to hearing from you.